Aja Holland
(pronounced Asia)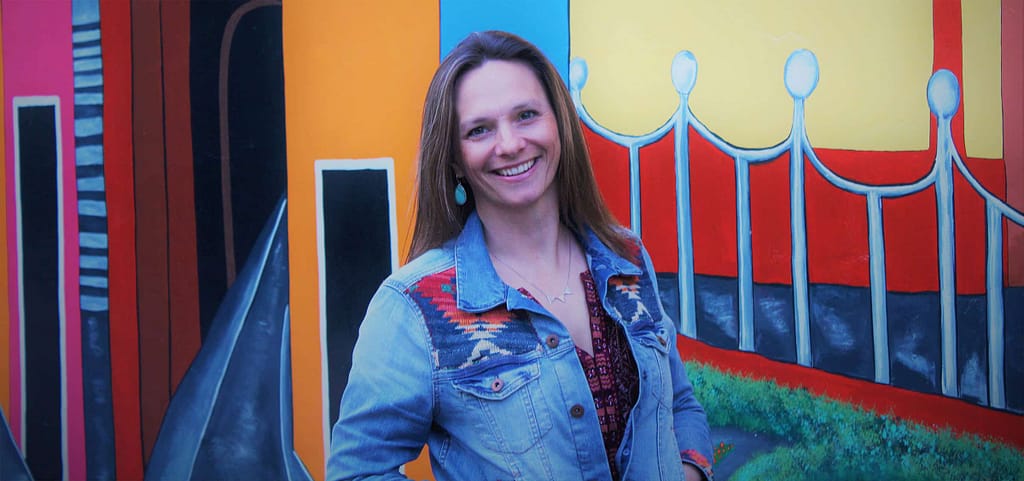 Aja has been smitten with a deep love for art, color and design since childhood. Growing up in the mountains, valleys and rural areas of Southern Oregon, discovering life in the midst of the natural beauty that is abundant in these regions, has deeply influenced and shaped her talents and abilities.
Aja's education and background is in art and biology, graduating from Pacific University in Forest Grove, Oregon with a degree in environmental biology and a minor in art.
Aja started Aja's Blinds & Designs after moving with her husband Kevin to Salem, OR in 2002. Through her natural talents as an artist and with a lot of hard work and attention to detail, her fascination with color and design soon developed into a thriving business.
In 2009 Aja relocated back to the Ashland/Medford area of Southern Oregon with her husband and their two children Kalani and Leila, where she continues to provide window covering solutions throughout Southern and Western Oregon.
Aja's practiced eye for color and design, and her deep knowledge of both the window coverings industry and window solution possibilities of every sort, is essential for helping customers select the perfect window product for their home or business.
Her free on-site in-home consultation allows her to get to know your personal tastes and color preferences, help you choose the most suitable products, colors, styles and functions, and creatively enable the designs, aesthetics and functions you are seeking.
Because she is a small local business Aja has the ability as well as motivation to provide excellent customer service. Each time you call you will be speaking directly with her. She does the consultation visit, the window covering measurements and all of the installation herself.
Free in-home consultations enable Aja to avoid all of the costly overhead of having a showroom, keep her prices as low as possible, and pass on savings to her customers.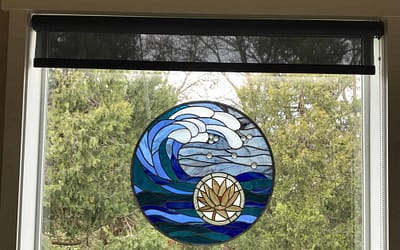 For awhile I delved into the world of stained glass...this is one of my pieces.  Note the wonderful solar shade above! I can still see the view outside but can keep out the glare of the western setting sun.
read more