FINDING THE ENERGY EFFICIENCIES YOU NEED
CELLULAR SHADES are particularly energy efficient. A honeycomb design creates an air pocket between the window glass and the interior of your room. This extra layer of insulation keeps heat and cold from penetrating windows, conserving energy year-round.
DUAL SHADES can be used for even greater efficiency. For maximum effect, place a highly reflective (white) shade on one side and a heat absorbing (dark) shade on the other side.
SOLAR SHADE FABRICS vary in the weave or openness which allows different levels of light and UV rays to pass through. With a high openness factor and dark fabric, your view is clear and much of the outside light is blocked. Use lighter fabric solar shades for better interior temperature control.
ROMAN SHADES also feature several layers of fabric and sealed edges, acting as a great insulator.
SHUTTERS, like window blinds, work best for summer shading. Movable or fixed louvers allow ventilation and natural daylight to enter a room while blocking some direct radiation. For greater insulation combine shutters with other window treatments such as draperies.
DRAPERIES can greatly reduce the intensity of the sun coming through your windows. They also allow you to easily regulate the temperature of your home, maintaining a comfortable environment for your family.
When drawn during cold weather, most conventional draperies can reduce heat loss from a warm room up to 10%.
During the summer, you can prevent heat gain by closing the draperies on windows receiving direct sunlight. Studies demonstrate that medium-colored draperies can reduce heat gain by 33%.
Let Aja's Blinds & Designs help you reimagine your home décor. Contact us today.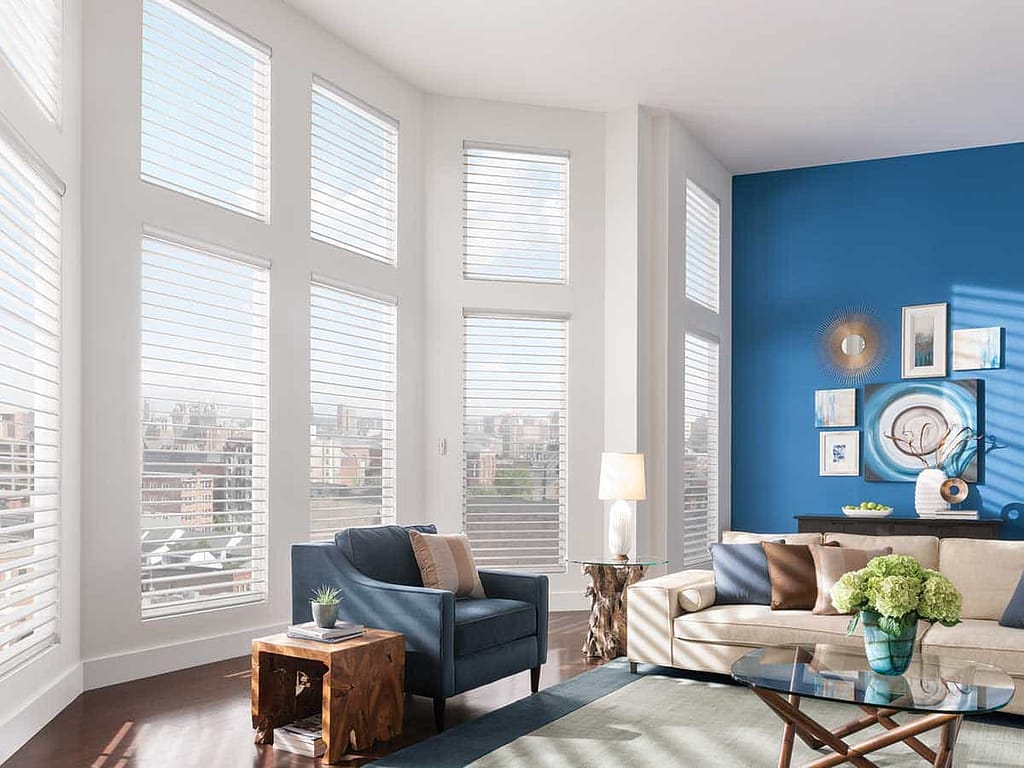 Energy consumption
Most of us can't imagine blocking what little light we get into our homes, but the sun exposure all day can literally cost us a lot of money. Did you hear about the Net Zero concept? W It means that a building produces as much energy as it uses over the course of a...